Scholarship
---


The San Antonio Chapter of Construction Financial Management Association (CFMA) is accepting scholarship applications from persons pursuing careers in accounting and construction. Each award will be a one-time award; however, recipients are eligible to reapply for subsequent year awards. Amounts are at the discretion of the Committee and may vary from year to year, but usually average between $500 and $2,500.
Minimum eligibility criteria are as follows:
Must be a candidate for a degree in accounting, business (construction emphasis), engineering, construction management, or architecture at any accredited college or university.

Must be taking a minimum of 12 hours. Candidates taking less than 12 hours are eligible for partial to full scholarships at the discretion of the Scholarship Committee. Any candidate taking less than 12 hours should include an explanation in the application.

Must have a high school scholastic

A average at the end of fall semester of senior year. OR Must have a minimum 3.0 cumulative GPA, if already in college.
Applicants should submit the following:
Application forms include name, address, telephone number, e-mail address, scholastic and employment history, a summary of extracurricular and outside activities, needs based assessment, and applicant signature.

High school transcript through fall semester of senior year OR cumulative college transcripts for classes taken to date.

Essay, minimum 300 words, on "why pursuing chosen major and how it relates to construction". – Must write an original essay for each application year.
A minimum of two (2) letters of recommendation from non-family members.
*Deadline is March 31, 2023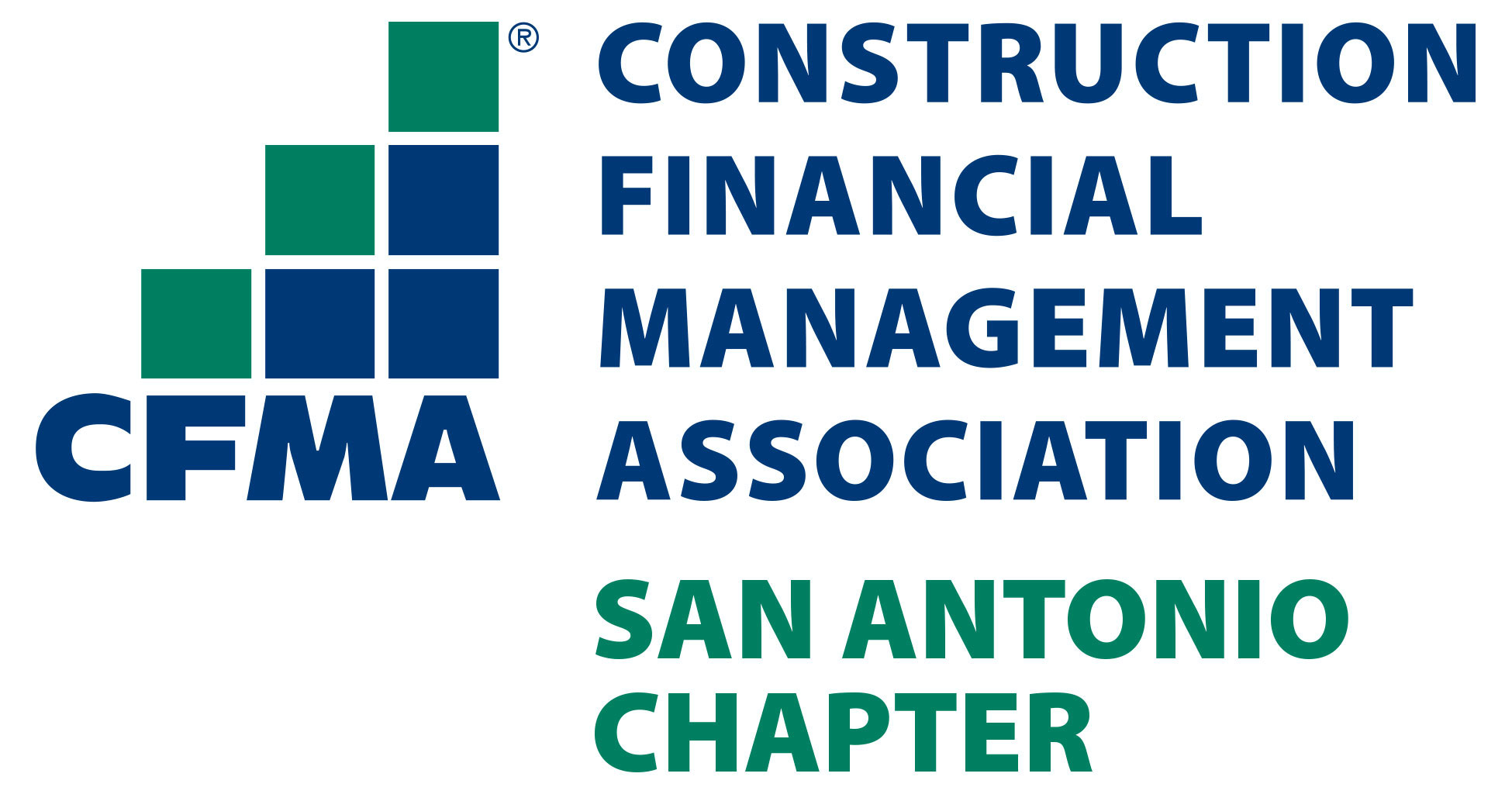 Dear CFMA Member,
The San Antonio Chapter of CFMA is pleased to reaffirm our commitment to the Cindy P. Dennis Scholarship Fund in 2023.
The fund provides financial assistance to students majoring in business or a construction related field, allowing us the opportunity to contribute to the development of future leaders for the construction industry. The scholarship fund also provides us the opportunity to recognize Cindy Dennis for her contributions to the San Antonio Chapter of CFMA. Cindy was instrumental in the conception and origination of our Chapter.
Last year we awarded $12,000 in scholarships, bringing our twenty-five year total to over $414,000. We would like to thank all the participating firms for their contributions.
The annual golf tournament has made a tremendous impact on our ability to fund these scholarships. However, to meet our goal to continue to increase the awards each year and to secure the long-term success of the fund, we are asking each member firm to also consider a direct contribution to the scholarship fund.
It is very important that you complete and return the attached pledge form as soon as possible. This is critical in determining our funding opportunities, as well as the individual award amounts. We have designated three levels of participation. Of course, you can always write in your own amount. All contributors will be recognized for their contribution to the scholarship fund.
A copy of the scholarship application requirements is also attached. Please distribute this to your employees, family, or others that would be qualified candidates for a scholarship.
If you have any questions or need additional information, please contact our Scholarship Committee Chairman:
Shelley Woitena – 210-268-1965 or e-mail at shelley.woitena@forvis.com
We appreciate your past generosity. And we thank you in advance for your support in 2023.
Sincerely,
Shelley Woitena, Chairman
Cindy P. Dennis Scholarship Committee
Congratulations to the 2020 Cindy P. Dennis Scholarship Recipients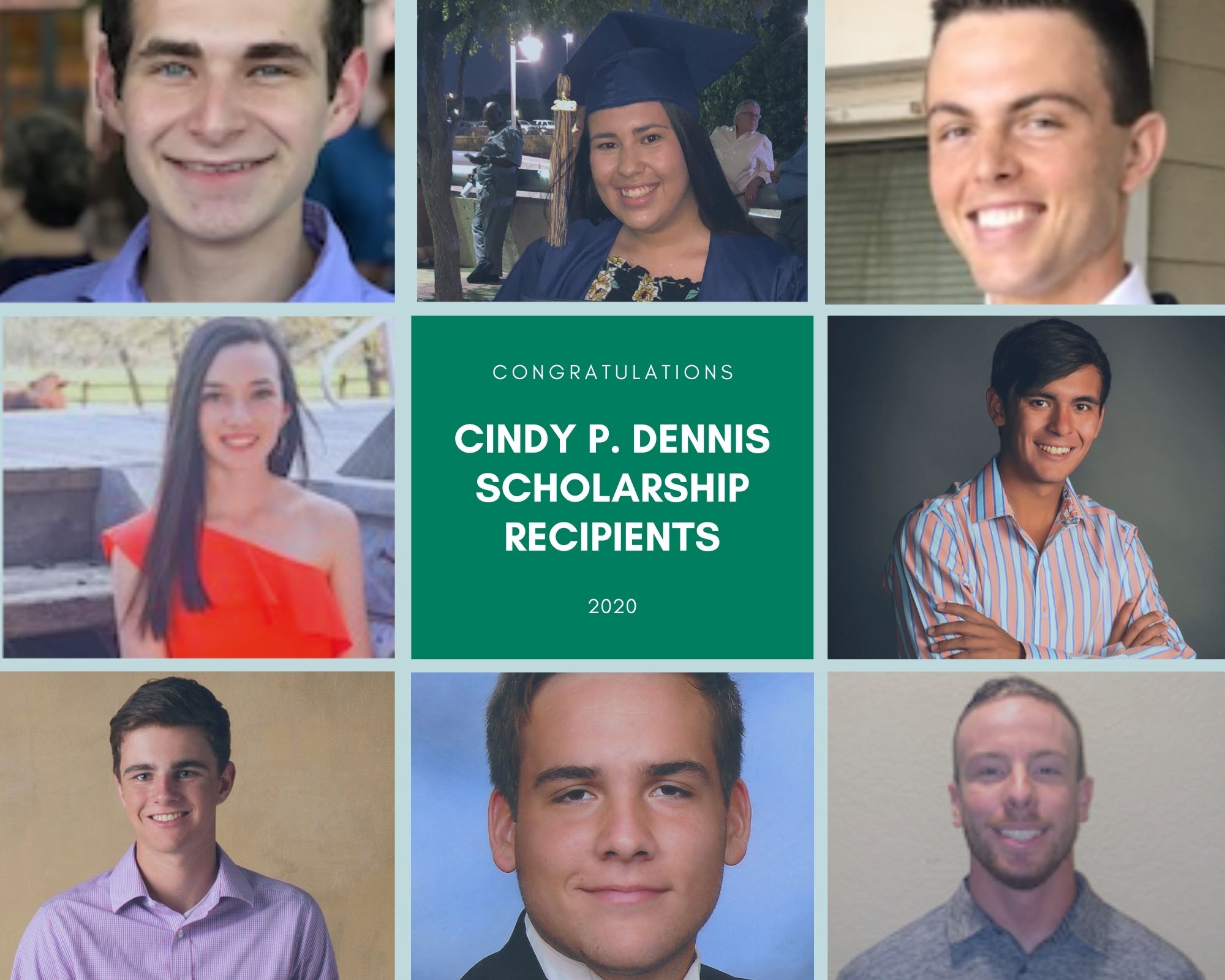 Line One:
Desiderio Valdez, Sophomore, University of Texas San Antonio
Sydney Guajardo, Sophomore, Texas A&M University
Hans Osth, Senior, Texas A&M University
Line Two:
Alexandra Organ, Sophomore, Texas A&M University
Jonah Gujardo, Senior, University of Texas San Antonio
Line Three:
Kirby Martin, Sohpmore, Texas A&M University
Chance Davis, Senior, Texas A&M University
Jerry, Weatherly, Masters, Texas Lutheran University
Thank you to our Sponsors:
DUANE POZZO and BKD